About
The previous model for Great Southern Nights allowed for hundreds of venues from all regions across NSW to apply to take part in the event, as a means of providing practical state-wide industry support for the entertainment and hospitality sector as it recovered from pandemic lockdowns.
With the NSW visitor economy having responded to the recovery phase, a refresh of the Great Southern Nights programming model will now see the event focus on seven key music communities. By not diluting the event's program across the state and focusing on value over volume, the new model for Great Southern Nights will provide a greater cultural, social and visitor experience that strengthens the event's reputation and commercial viability, while driving visitation to regional centres and supporting the NSW Government's visitor economy ambitions.
Great Southern Nights 2023 will feature a preview program of performances across Sydney's inner city and Western Sydney for 10 nights from 16 - 25 November as a 'taster program' ahead of a full program in March 2024 featuring a series of live gigs from household names, emerging talent and grassroots local acts across key NSW districts.
Great Southern Nights 2024 will take place from 8-24 March 2024 featuring more than 300 gigs across 17 nights throughout Sydney's inner city and Western Sydney, as well as shows in seven key music communities across NSW, including Tamworth, Wagga, Newcastle, Wollongong and the Northern Rivers.

Great Southern Nights - Advisory Committee
The Great Southern Nights Advisory Committee has been established in order to support the successful delivery of the event, to provide strategic guidance and ensure positive outcomes for all participants.
The Great Southern Nights Advisory Committe is made up of the following industry professionals:
• Andrew Levins
• Tyla Dombroski
• Kobie Dee
and representatives from the following organisations: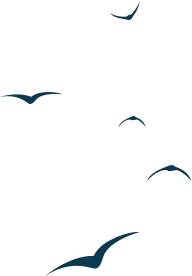 DON'T MISS A BEAT
Sign up for the Great Southern Nights newsletter and get the latest updates on the program.